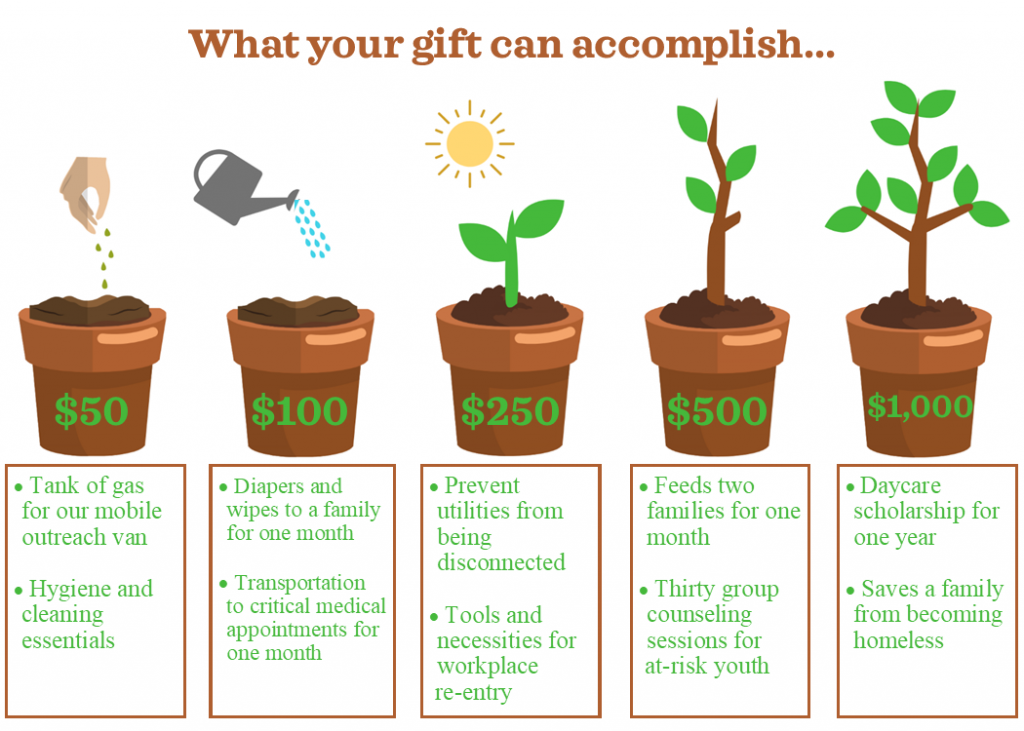 Please help your neighbors flourish.
When a person feels hope, they are inspired to start the work it takes for them to grow and thrive. After such a challenging year, our neighbors in need could use your help to take root and regrow their lives. With your seed money, we can provide the support and essential services to help individuals blossom to their full potential.
All donations and funding that are designated for either Steuben or Livingston will remain in that county.