Get emergency assistance with food, rent, utilities, and other basic needs





Hiring

Food Pantries Slider

TFC Slider

White Simple Volunteers Needed Banner (1920 × 600 px) (1)

Collage Slider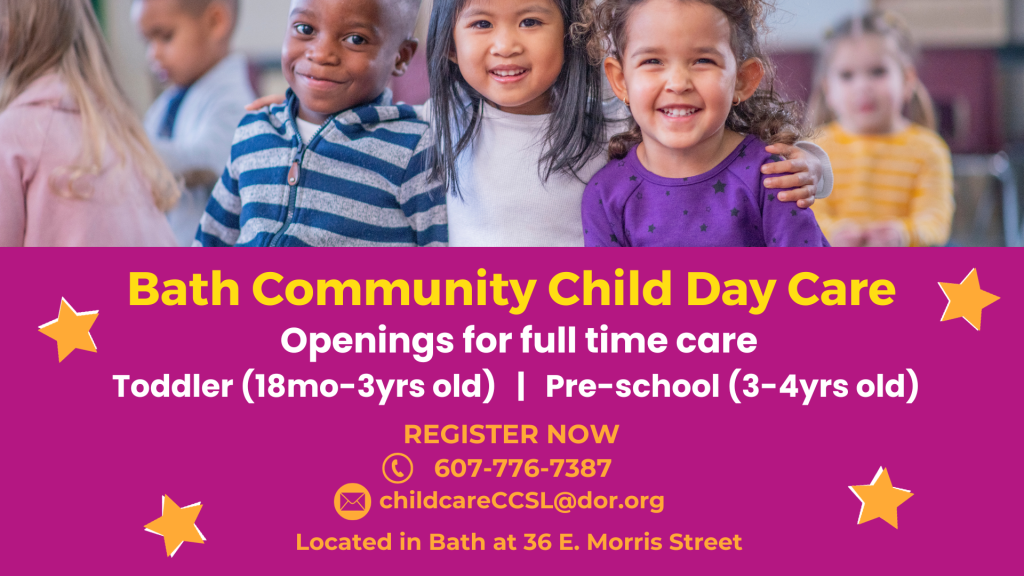 WE HAVE OPENINGS FOR FULL TIME CARE for Toddlers and Pre-school children. We are the only licensed child care center in Bath, providing high quality, constructive early learning experiences. Trained, credentialed staff deliver nurturing care in a safe and fun environment designed to support developmentally appropriate play, exploration and learning. Breakfast, lunch and a snack are provided each day.
The daycare is located at 36 E. Morris Street, Bath, NY 14810. Our current hours of operation are Monday – Friday from 6:30 a.m. to 5:30 p.m., year round. Tuition fees are based on a sliding scale, in addition, child care subsidy is accepted. Tuition assistance may be available for some families. Please call 607-776-7387 or email [email protected] with questions or to schedule a tour.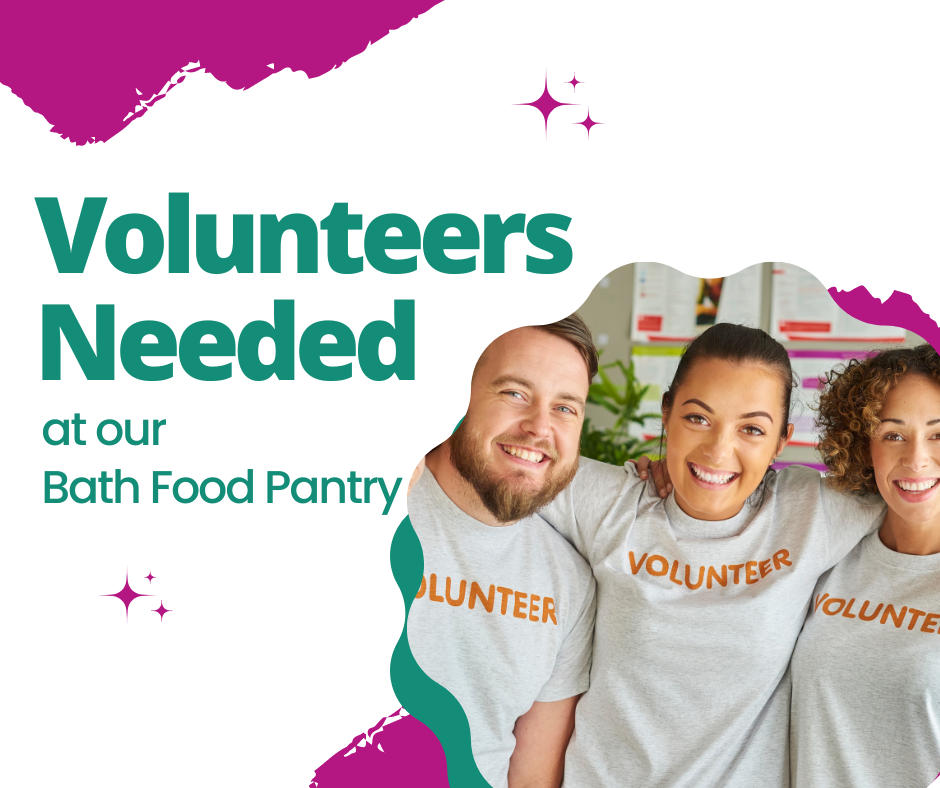 Be healthier. Connect with more people. Spend your time in more meaningful ways. We have many opportunities across both Livingston and Steuben counties. These opportunities are flexible and don't require lengthy time commitments. Check out our VOLUNTEER page to get started or call Jessica at 585-447-3162.
---

If you're looking for an opportunity to express and explore your passion for helping others, then join a team that truly makes a difference DAILY, in people's lives. We are looking for empathetic, thoughtful candidates who have enthusiasm for helping people. We have supportive leadership who invest in our people and provide opportunities for employees to thrive, grow and learn. Don't miss out on being a part of something special! We have several full and part-time job openings in both Livingston and Steuben Counties. Click this link to see ALL our opportunities at CCSL.