Get emergency assistance with food, rent, utilities, and other basic needs






Gala Homepage (1920 × 600 px)

school supply drive slider (1)

Volunteer Slider

TFC Slider

Food Pantries Slider

Collage Slider

YOU ARE INVITED

Enjoy an evening of cocktails and great food, socializing with friends among games and a silent auction, and dancing the rest of the night away! Our 2022 Annual Gala is back and better than ever. Join us December 3rd at the Willow Creek Event Center to help raise funds for our services in Livingston County. We hope to see you there!
---
Livingston County Back to School Giveaway
Back to School is just around the corner. YOUR ASSIGNMENT? Help local students in need! The Catholic Charities Steuben/Livingston annual school supply drive for LIVINGSTON COUNTY is underway! We are collecting supplies and monetary donations for direct purchase of school supplies. There are 3 EASY WAYS TO DONATE, just visit our school supply drive page to get started. If your child needs supplies, visit our page to sign up.
Donate or Sign Up for Supplies
Celebrating Jack Balinsky's Legacy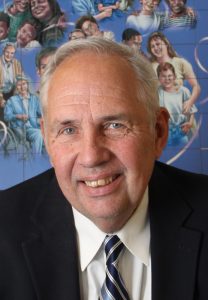 Jack Balinksy, longtime director of Catholic Charities of the Diocese of Rochester, announced his retirement last September. Jack served Catholic Charities for 50 years in many capacities. To continue his legacy of service, Catholic Charities has established 2 funds to honor Jack's incredible accomplishments and ensure that Catholic Charities can meet emerging needs and sustain our mission throughout the Diocese of Rochester's twelve county region.
There are two ways to give:
1. Jack Balinsky Emergency Assistance Fund: 100% of your donation to this Fund will be used to meet the basic needs of Catholic Charities' clients such as food, clothing and housing support.
2. Jack Balinsky Endowment Fund donations will be matched by an anonymous donor through 2022, so all gifts to this fund will have double the impact! Donations to this Fund will be invested and income from the Endowment will be used to benefit the ministries and offices of Catholic Charities of the Diocese of Rochester.
Click here to make an online donation to either fund; you will be directed to select one of the above funds.
If you wish to mail a check, please make it payable to Catholic Charities and indicate the fund name in the memo.
---
WE ARE HIRING!
If you're looking for an opportunity to express and explore your passion for helping others, then join a team that truly makes a difference DAILY, in people's lives. We are looking for empathetic, thoughtful candidates who have enthusiasm for helping people. We have supportive leadership who invest in our people and provide opportunities for employees to thrive, grow and learn. Don't miss out on being a part of something special! We have several full and part-time job openings in both Livingston and Steuben Counties. Click this link to see ALL our opportunities at CCSL.