Get emergency assistance with food, rent, utilities, and other basic needs





Hiring

TFC Slider

White Simple Volunteers Needed Banner (1920 × 600 px) (1)

Food Pantries Slider

Collage Slider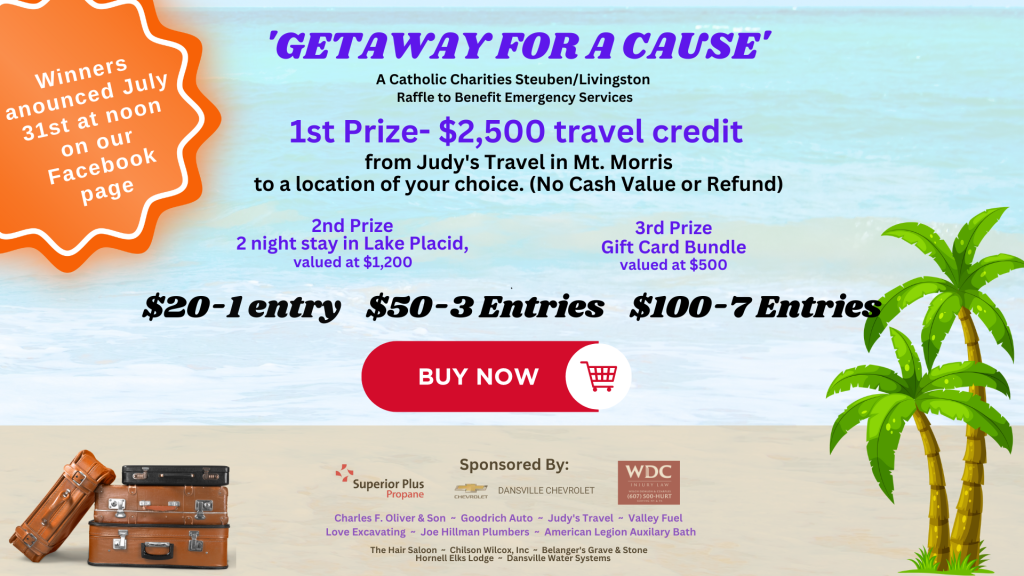 ---

Be healthier. Connect with more people. Spend your time in more meaningful ways. We have many opportunities across both Livingston and Steuben counties. These opportunities are flexible and don't require lengthy time commitments. Check out our VOLUNTEER page to get started or call Jessica at 585-447-3162.
---

For more information or questions about eligibility reviews and the renewal process, consumers should reach out to the NY State of Health Customer Service Center at 1-855-355-5777 or to their local Department of Social Services office, or learn more on the NY State of Health website and the Department of Health's Medicaid website.  Both sites are updated regularly.
---
WE ARE HIRING!
If you're looking for an opportunity to express and explore your passion for helping others, then join a team that truly makes a difference DAILY, in people's lives. We are looking for empathetic, thoughtful candidates who have enthusiasm for helping people. We have supportive leadership who invest in our people and provide opportunities for employees to thrive, grow and learn. Don't miss out on being a part of something special! We have several full and part-time job openings in both Livingston and Steuben Counties. Click this link to see ALL our opportunities at CCSL.